Maya Essentials
Maya Essentials
This course teaches designers to the essentials of Maya. Students will learn the interface, basic modeling skills and how to create, deform and subdivide forms. Students will also learn how to apply animation, basic rendering and implement dynamics into their workflow using cloth, particles and springs.
Best for:
Designers looking to introduce animation and dynamics into their workflow.
Difficulty:
Duration:
3 Hours
Learning Objectives
Participants will be able to draw, modify and model polygon forms for 3D modelling using Maya software.
Participants will be able to model conceptual masses representing architectural form using Maya software.
Participants will be able to work abstractly with dynamics and forces for diagrammatic representation in Maya software.
Participants will be able to apply basic rendering and animation techniques to visualise a design using Maya software.
2D and 3D animation
2D/3D Modelling
3D Modelling
Animation
Architectural Design
Complex Modelling
Digital Modelling
NURBS modelling
Animation
Architectural Design
Dynamics and Motion
These are some great careers that this course will prepare you for:
3D Modeller, 3d Parametric Design And Visualisation Specialist, Architect, Architectural And Urban Design Specialist, Architectural Assistant, Architectural visualiser, Computational Designer, Designer, Digital Design Engineer, Digital Fabricator, Facades Consultant, Modeller, Urban Designer
Related Courses
Increase your expertise and become a successful professional, check our courses:
---
Online Learning for Architecture, Construction and Engineering Firms
---
---
What our Members are Saying
---
This learning platform is world class. Our first and second-year students are now producing work previously only reserved for Masters-level students.
If you want to get ideas out of your brain and into 3D design, or even to 3D printing like me, this is the place to go.
We are excited to roll out this world-class training platform to our Australian and overseas offices.
I really enjoyed the videos, they are so clear and easy to understand. So amazing to see what can be done with Rhino!
---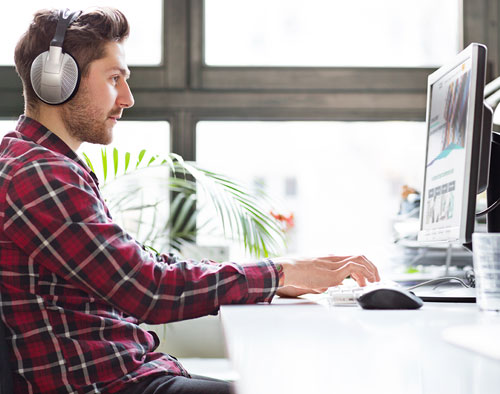 Ready to Learn from the Best?
Get started with an ArchiStar membership. It includes our world-class online courses, time-saving software applications and member discounts on the software you use every day.
See Plans and Pricing