Winning New Projects Using Facebook Ads
Winning New Projects Using Facebook Ads
This course shows you how to win new projects using Facebook advertising. It's aimed for Architecture, Engineering and Construction firms. The instructor Robert Coorey, MBA, is one of the world's leading marketing experts, and has successfully generated tens of thousands of new opportunities using Facebook advertising.
Best for:
Business owners, Directors, Principals, Founders, CEOs, Marketing professionals.
Difficulty:
Duration:
1.5 Hours
Learning Objectives
Laser focus on your ideal client and positioning yourself as an industry leader
Creating, place and optimizing Facebook ads
Creating a highly desirable piece of content
Turning content readers into actual appointments and opportunities
In this section, we get the fundamentals right. With over 1bn people logging into Facebook each day, it's important to target the right individuals who are the most likely to buy your offering.
01 | Finding the ideal client
02 | Position yourself as an industry leader
Now we'll create some compelling content that your clients will enjoy consuming, then go through a process to convert these visitors into solid business opportunities.
01 | Create a lead magnet and landing page
02 | Create the thank you page and offer discovery session
Now that we've created the targeting and landing pages, it's time to drive some traffic! We place the ads in this subject.
01 | Setup Mechanics - Pixels, audiences, conversions
02 | Writing and placing ads
03 | Live Screen Share
Copywriting
Facebook
Facebook Advertising
These are some great careers that this course will prepare you for:
Director of Sales, Marketing Communications Manager, Marketing Jobs, Marketing Manager, Marketing Project Manager, Sports Marketing Jobs, Web Marketing Specialist
Online Learning for Architecture, Construction and Engineering Firms
---
---
What our Members are Saying
---
We are excited to roll out this world-class training platform to our Australian and overseas offices.
I really enjoyed the videos, they are so clear and easy to understand. So amazing to see what can be done with Rhino!
If you want to get ideas out of your brain and into 3D design, or even to 3D printing like me, this is the place to go.
This learning platform is world class. Our first and second-year students are now producing work previously only reserved for Masters-level students.
---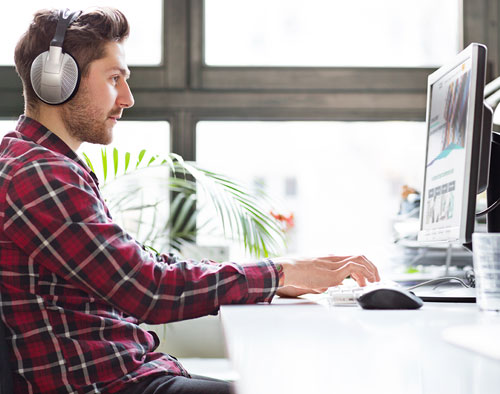 Ready to Learn from the Best?
Get started with an ArchiStar membership. It includes our world-class online courses, time-saving software applications and member discounts on the software you use every day.
See Plans and Pricing