Advanced VR in Unreal Engine 4
Advanced VR in Unreal Engine 4
This course covers the basics of using the Unreal Engine 4 game engine to create engaging, interactive visualisations of your architectural designs. These skills can be applied from a small scale such as a room all the way to a large scale such as a precinct or city. The course covers using the engine to create an environment, as well as some basic visual scripting to add interactivity to the environment. The course also demonstrates how to view our environment using a VR headset such as the HTC Vive.
Best for:
Designers looking to learn advanced VR techniques using Unreal Engine.
Difficulty:
Duration:
6 Hours
In this subject we explore the basics of how to set up and use the engine, including downloading and creating a new project. This module covers how to navigate in the engine, where to find our files, and how to perform basic tasks such as importing content and creating our first scene. By the end of the lesson we will have a scene that we can fly around.
01 | Installation and Launcher
02 | Creating a Project
03 | User Interface
04 | Customising your UI
05 | Navigation
06 | Basic object manipulation (Move, Rotate and Scale)
07 | Camera controls and viewport modes
08 | Saving your project, content and levels
09 | Content Browser
10 | Importing files
11 | Building your scene
12 | Collision setup
13 | Conclusion
In this module we describe how to add more detail to our scene, and make it more life-like. We cover how to light our scene properly using a variety of different methods, and how to add realistic materials using the Material Editor. We put some finishing touches on the environment before pressing play and walking around.
01 | Introduction
02 | Migrating content
03 | Creating levels
04 | Basic lighting (or, why is everything black)
05 | Lets play!
06 | Creating basic materials (textures)
07 | Creating advanced materials
08 | Advanced UV techniques in materials
09 | Creating instanced materials
10 | Improving materials
11 | Reflection captures
12 | Props, please!
13 | Static lighting setup/Light baking
14 | Light bakes using skylights
15 | IES profiles for lighting
16 | Lighting methods and settings
17 | Dynamic lighting
18 | Packaging
19 | Post Processing
20 | Conclusion
We build on the previous lessons to create an environment we can explore using the HTC Vive (or similar) Virtual Reality headset. We also introduce some programming concepts that enable us to build interactivity into our scene.
01 | Introduction
02 | Creating a blueprint prefab
03 | Variables in blueprint
04 | Creating a light that turns on and off
05 | Creating a door that opens
06 | Creating a door that opens smoothly
07 | Using volumes in blueprints
08 | Project setup for VR
09 | Migrate content and set up levels in VR
10 | Nav-mesh setup for teleportation
11 | Modifying our blueprints for VR
12 | Adding interactive VR physics objects
13 | Final preparations
14 | Packaging your project to run in VR & conclusion
2D and 3D animation
2D/3D Modelling
3D Modelling
Animation
Design Experience
Digital Modelling
Entertainment and Play
Exterior and Interior Lighting
Virtual Reality
Visual Effects
Visualisation
These are some great careers that this course will prepare you for:
2D/3D Animator, 3d Parametric Design And Visualisation Specialist, Animation Professional, Architectural visualiser, Game Design, Gaming Environment Developer, Motion graphics designer, Product visualiser, Visual effects artist
Online Learning for Architecture, Construction and Engineering Firms
---
---
What our Members are Saying
---
If you want to get ideas out of your brain and into 3D design, or even to 3D printing like me, this is the place to go.
I really enjoyed the videos, they are so clear and easy to understand. So amazing to see what can be done with Rhino!
We are excited to roll out this world-class training platform to our Australian and overseas offices.
This learning platform is world class. Our first and second-year students are now producing work previously only reserved for Masters-level students.
---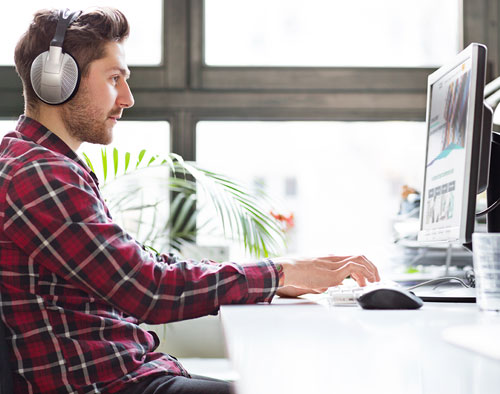 Ready to Learn from the Best?
Get started with an ArchiStar membership. It includes our world-class online courses, time-saving software applications and member discounts on the software you use every day.
See Plans and Pricing